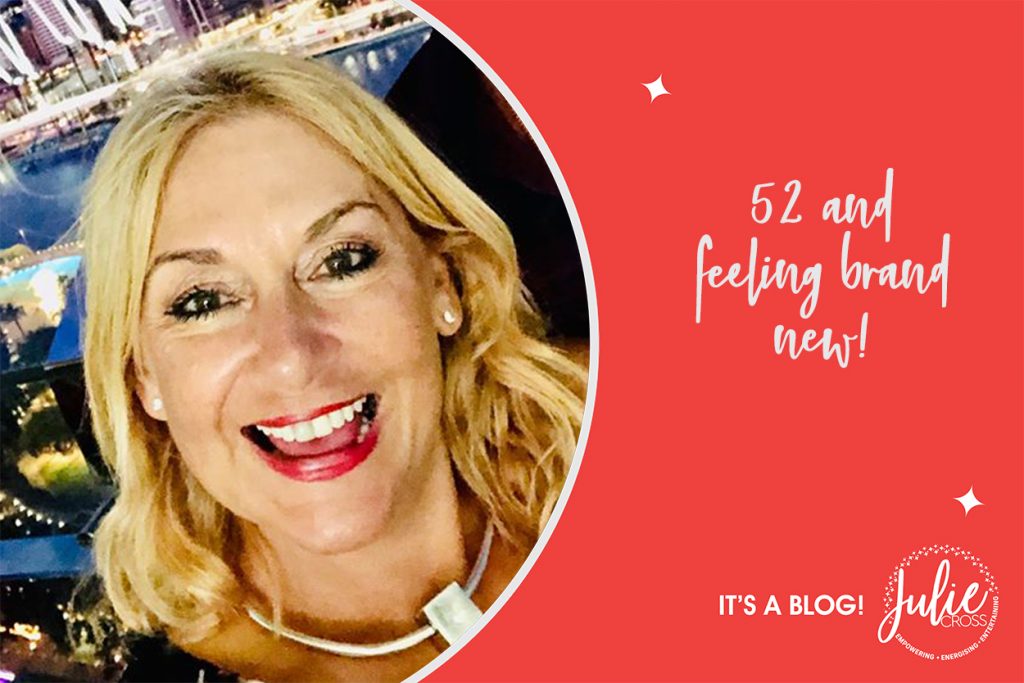 Thank you friends for all of the beautiful birthday wishes… we have had the most wonderful couple of days, thanks to Emporium Hotel for all of the exquisite moments, you really do keep your promises…
An awesome couple of days celebrating another birthday milestone… 52 and feeling brand new! 
😉 maybe not quite!
But of course every birthday calls for some reflection on the year that has been had, and with mine being at this time of year, well reflection seems even more relevant.
What a year it was… I combined work and please and my guy and I enjoyed adventures in Townsville, Adelaide, Melbourne, Fraser Island, Goondiwindi… and then holidays in Alice Springs, Kings Canyon and Uluru and then I had the opportunity to go to Bangkok and bathe with the elephants and then there was work in Queenstown, Auckland and Wellington and then visiting one of the orphanages in Thailand and getting to know the amazing Peter and Claire Baines and seeing first hand the work they do with Hands across the Water…
And then so many new clients, and loyal clients coming back for a little more sparkle, and wonderful support by my fellow speakers… thank you all!
And then my 'Adults Only' tour, so many connections strengthened and new connections made, humour celebrated and fun had by all. I so appreciate your support.
And on a more personal note… my oldest son Jack travelling to japan to play Rugby, representing Australia in the Australian Defence Force Team… so proud and love seeing him and his gorgeous girlfriend Ree grow in their relationship.
Thomas, oh Thomas… he gets his licence this year and then we start his business #thomaskentcan and once again, it is with the support of all of you that we get to celebrate another success… thank you.
If you asked me what I don't want to happen in a year it would be that I would never want it to look the same as last years…. well friends we are right on target! 
🙂
On a more personal note I would have to say I have had a challenging year with me and my body. The 50's bring menopause and changes that challenge our relationship with our bodies, and so with ourselves. My self talk has not always been kind and so moving forward I check myself on that… I remind myself that is beautiful body has supported your through such a big and wonderful life and continues to… and so with every change that is happening, with every hot flush, cold moment, grey eyebrow hair… well you get my drift… with all of that, I will remind myself to love myself into this next stage and forever be grateful that I have been here long enough to get to this…
Flash, every year I am here to get to do this again I am reminded how young you were when you left us… how grateful I am to be here to notice those lines around my eyes because I get to see my boys grow up before those very eyes… 
<3
Thanks for all the love friends xxx