Certified Speaking Professional 
As a motivational speaker and master of ceremonies, Julie Cross is unique. She's not all about reciting cliched quotes and retelling 'same-old, same-old' stories. Julie believes in the power of authenticity, of telling it how it is, of sharing her own journey and being both brave and vulnerable at the same time.  Julie's approach and personality leave a long-lasting impression on those fortunate enough to experience one of her shows.Julie is well-known for spreading her sparkle (or spark, when it comes to the blokes in the audience) but there are two sides to her presentations.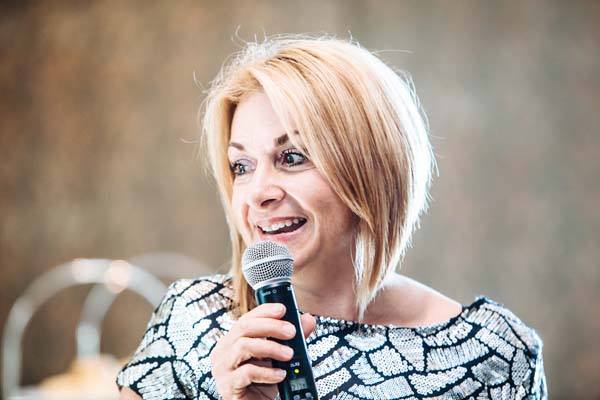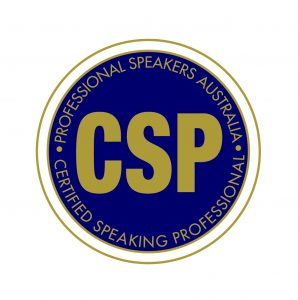 While she's committed to entertaining her audiences, Julie is all about the end result … ensuring audiences leave with very real tips, tools and insights they can apply to their careers, businesses and personal lives.
A multi-award winning speaker (and "non-award winning mother of two boys"), Julie can customise her presentation to suit any organisation or event's needs.  Her repertoire is broad, including but not limited to motivation and inspiration, retail, resilience, team building, attitude and customer service.
And her core message is simple – encouraging people to empower up to know themselves better, take personal responsibility, which in turn will help them to be happier and more productive in their life and career.
Time with Julie Cross is time well spent.  She has the amazing ability to deliver intellectual and informational material while challenging each audience member's emotions and allowing them to connect with, and really feel, her message.
How did you become an inspirational speaker?
Why does your team need to hear from a inspirational/motivational speaker?
In 2017 she was awarded the Certified Speaking Professional (CSP) accreditation from the Professional Speakers Association.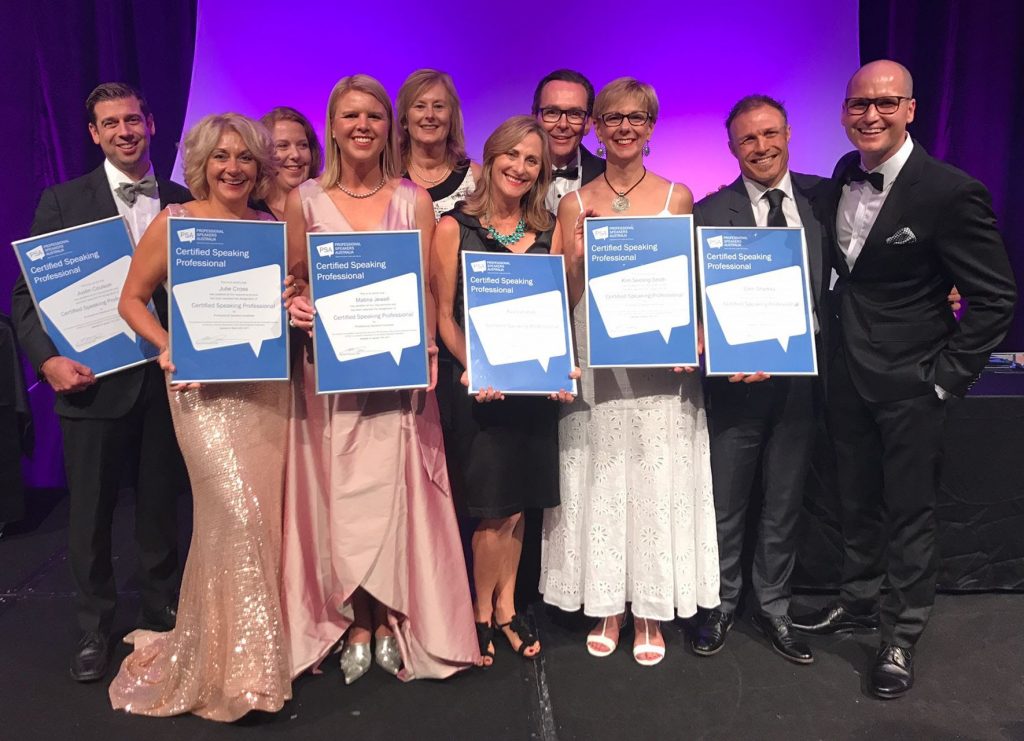 You can view Julie's work on her promotional video.
See a list of speaking topics here.
Download Julie's Speaker's Kit here.
Browse a range of promotional images of Julie Cross here.
Julie's Work
Here is Julie Cross speaking at the Future of Leadership national roadshow in 2018
I had the great pleasure of working with Peter Baines and the 'Future of Leadership' Team this year, thank you Peter for this wonderful testimonial, and Darren Hill, always so grateful for lifting me onto that stage….
"Our audiences in 2018 through the Future of Leadership had the real pleasure of listening to Julie Cross share her story from stage. Julie's story is an emotional one that will have you laughing and crying and sometimes your laughing that hard that you're crying as well. She is a masterful storyteller who weaves into her messages valuable lessons for all of us who have to step up and lead which we all do at some point in time. I watched the audience as they hung on every word that Julie shared telling personal stories that many of us previously might not have felt were fit for public consumption. She breaks down barrier after barrier and that is why we can't wait to work with her again in 2019 and beyond"


Peter Baines OAM
Founder & Managing Director –  Hands Group
"We had the absolute pleasure of having Julie Cross speak twice during our recent overseas Blueprint Conference. She was such a delight to work with leading up to the event. She wow'd our clients and had them in stitches for most of the presentation (which is exactly what we were looking for). She is a very authentic speaker who engages the crowd right from the beginning and has their attention for the entire presentation. She also mixed and mingled with our clients and they all fell in love with her. I would highly recommend her to anyone hosting a conference/event that wants a stand out speaker – because that's what Julie is. Thank you Julie, we look forward to working with you again."

Dale Beaumont

CEO and Founder of Business Blueprint

"Julie, even after a true wish-list of fabulous big name speakers over the Friday and Saturday, your presence on the platform on Sunday absolutely blew everyone away!  Your energy, your truth, your connection, and your understanding of life, all combine to make the most amazing impact on everyone present.  You are the first speaker mentioned when people call to thank me for our program.   The sparkle that emanates from you is not about your sequins – you are pure magic!"

Catherine Palin-Brinkworth
CSP

"Thank you for your presence at they Stylz Hair conference. I felt like you were in the room. Your message was inspiring, refreshing and genuine. I really enjoyed the underlying message of law of attraction. I laughed and I cried. It was definitely my favourite segment of the 2 day conference. Thank you"

Hayley – attendee
Here is some feedback from a attendees to the Affinity Childcare Conference ( July 2019)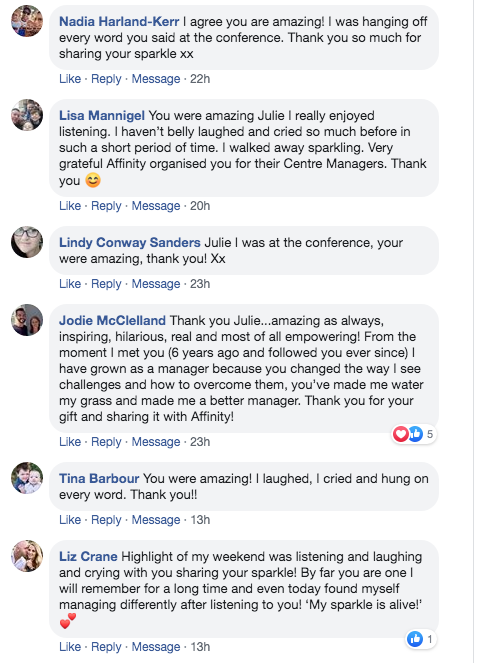 To book Julie to speak at your next conference or event fill in the below form: