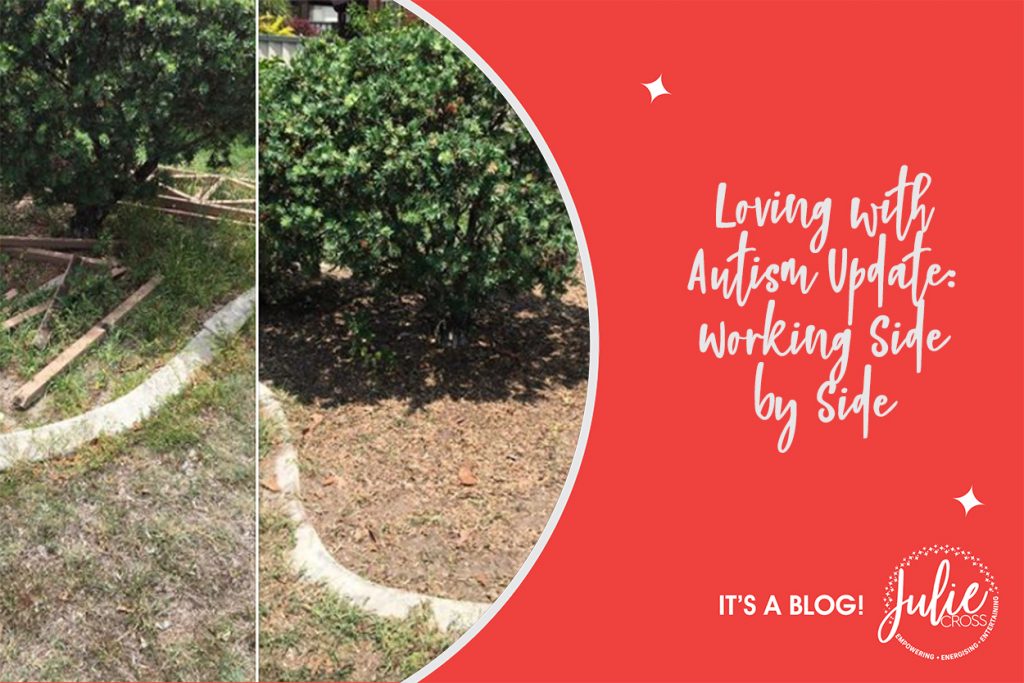 Loving with Autism Update: Thomas and I continue to work side by side doing different jobs in his new business #thomaskentcan… and there have been so many gifts for both of us.
The satisfaction that comes from seeing how getting down and dirty can make a difference… so often it is when you are tired and sweaty and hurting a little that you dig deeper, grow a little more and feel deeper satisfaction. It is not usually the easy, cruisy part of the journey that becomes the story you tell and celebrate.
As we were pulling out the weeds Thomas asked why we weren't using weed killer and so we talked about keeping the soil healthy and free from toxic substances so that plants would grow healthy and strong… and right there is an analogy…
Plant your dreams in a fertile sun conscious free from toxic negative thinking
This is passing down lessons through storytelling… happens naturally through doing the work side by side… and these days we spend money, do courses to get the lessons and learn how to tell the stories … maybe we just needed to get down and dirty and weed a garden. ?
And the look in Thomas's face after we got home and had a shower… he walked into the room and looked at me and said, 'That sure feels good doesn't it Mum!?'
It sure does!