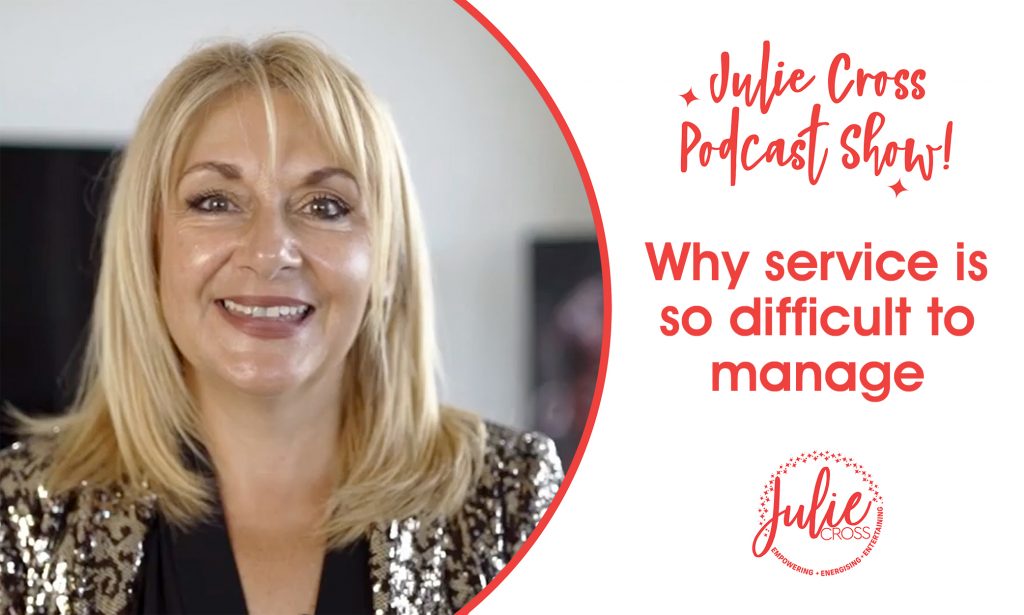 Why service is so difficult to manage
As we move into a new year in business let us put service in focus! And remember service has to be taught and managed… we can't just hope they will get it right!
Subscribe to the Julie Cross Podcast show on your favourite podcast player.