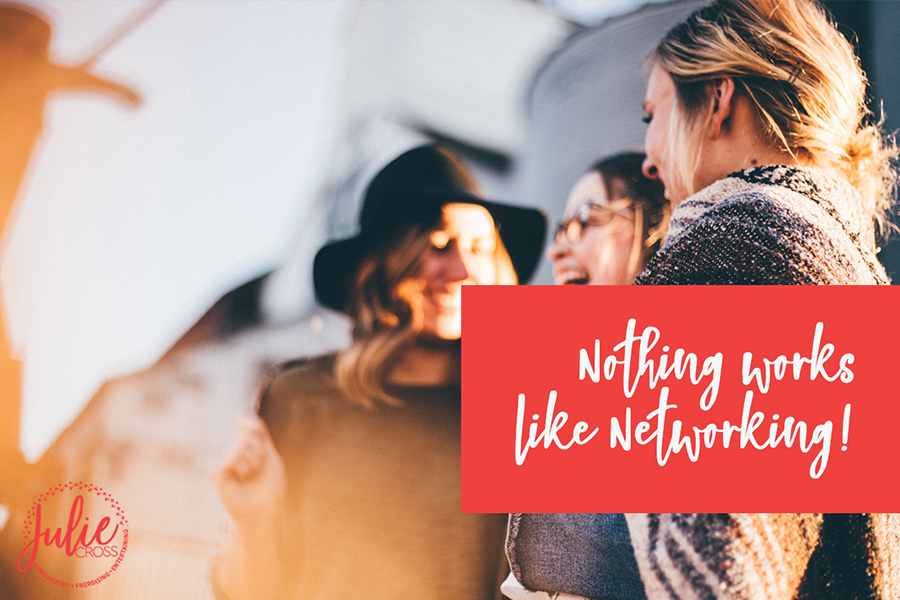 As described in the dictionary a network is an arrangement or pattern of intersecting lines, so if we talk about networking with people perhaps it could be described as utilising the arrangement and pattern of intersecting lives! Welcome to your network.
Effective networking has been and still continues to be an essential ingredient in business and personal success.
Successful networking opens up new channels of contacts where you can grow your business through word of mouth recommendation and also through building strategic alliances with colleagues.
We are networking all the time, often unaware that we are doing so.  One of the indications for me that the beauty industry is still yet to really embrace the power of networking is that at many events where I have met somebody and asked for a card they have never had one on them. Now I know in today's climate it isn't always about the card, it is often more about the Facebook/Instagram address but I do think cards still work in this space. So many opportunities missed to make a real connection either with potential new clients or a partner in success to share strategies and ideas with. By being more astute in the skill of networking we discover virtually limitless opportunities for personal and business growth and success.
Let me explain….
Often we are unconsciously networking, think about it, we discuss getting our website up and running with a friend and then next thing you know she has given you a contact that can help you for a reasonable investment. You used your network and you weren't necessarily aware of it. Even somebody recommending you to another client are 'networking', that client is introducing their network to your business and skills.
There are many businesses that rely solely on networking for success and they are constantly growing and are very successful, there is a reason why there are so many 'Networking' groups and why everybody loves them… so why wouldn't we embrace that and use it more effectively in our more traditional beauty business.
There are two areas of networking we will look out. Networking to create more clients for your business and also networking with your colleagues to share information and learn from each other.
So, firstly let's look at networking to grow your business.
It is a constant balance of looking after the clients you have got while attracting more new clients to your business isn't it? At times we invest in expensive marketing campaigns with a less than exciting result. So, why not use your people and your network as simply a part of your everyday conversations to grow your business…Networking!
So, as a salon owner there are so many business groups you could belong too, you don't have to be in all of them. Perhaps you belong to a 'Business Focus' group through one of your suppliers? Great! And that really helps fulfil the networking with colleagues, so now an opportunity to network to grow your business by consciously attracting more clients.
It could be a networking business breakfast group or a traditional networking group that meets monthly. Google will happily tell you what you have in your area. Join and go for it! You often get a formal opportunity at this style of event to introduce yourself and your business. So, practice presenting your salon, the benefits of your salon and why people should come to you. Be creative and add that touch of sparkle!! We have to think like a client. Think about why it is that clients leave their present Beauty Therapist and end up in your chair and then use that. It could be. "And we really do listen to what your concerns are and work with you to solve those issues!"
So, now even reading this you may be feeling like that is going to be uncomfortable! Come on! You have got this. Get out of that comfort zone and lift your business to a whole new level in the eyes of your network, we want these people talking about you to their network. And they will! The other great thing about networking with business owners of other styles of business is that it helps you 'think outside the square', maybe something they do in their business could suit yours and no other Beauty Therapist is doing it. Remember, you don't want to follow in others footprints, you want to make your own.
The other great opportunity for networking that is often overlooked is within the team. How often do we all get asked what we do when out socially? Let's educate and inspire our team members to take that opportunity. Make sure they all have a supply of your business cards and they take them where ever they go, and when they get asked what they do, encourage the team members to take ownership, be proud and hand them a card and invite them into the salon. What a great opportunity!
And finally let's look at networking with our colleagues.
Our industry provides lots of fabulous events where we get to go be educated and inspired and of course be entertained and party. Now you all know I love to get the sparkle on and party like everybody else, (And I am sure that I have shared the dance floor with many of you!), but you really do have to make sure you utilise this valuable time with your colleagues for some really beneficial networking opportunities. So, before you have too many drinks and work the dance floor, work your network, establish who the people are that perhaps have a similar style of business to you or one you want to have and create opportunities to network with them, at breakfast, lunch and before the partying starts. Share information, ask questions create some kind of support group for in between the conferences where you share marketing campaigns that have worked, get advice on staff issues etc. The truth is nobody knows our industry issues like we do and so let's utilise our networks to lift each other to success!
Nothing works like networking so get you sparkle on and let's be more conscious of all the networking opportunities around us!
I sincerely hope that I am networking with you again soon.