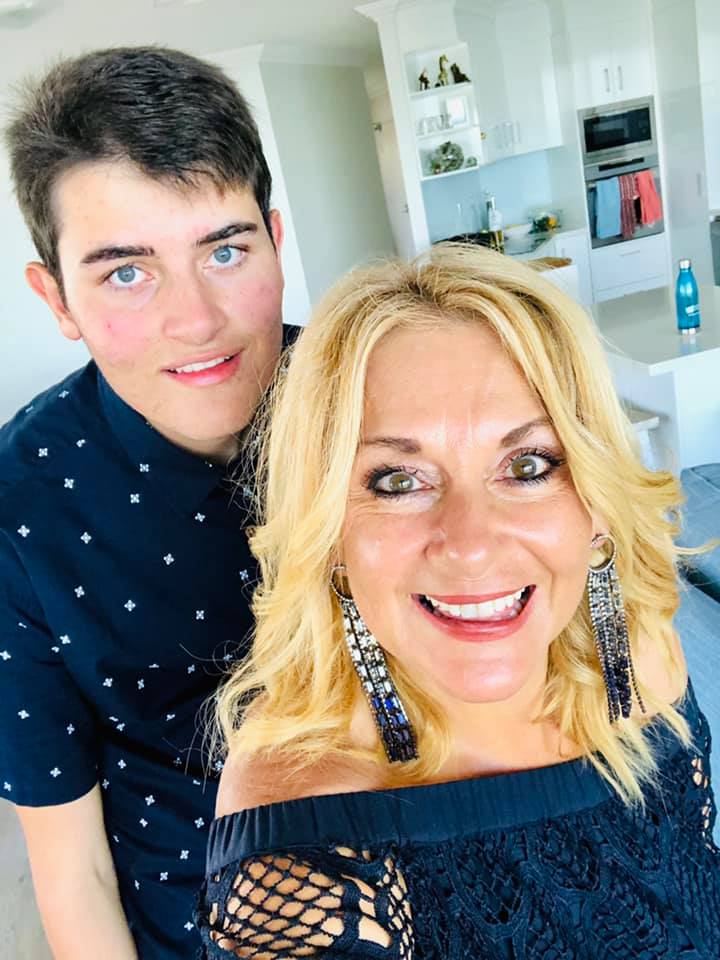 During the last week we celebrated Thomas's 18th Birthday. 

We were worried you would show up on April Fools Day so we were so happy we made it past midnight on the first and you arrived in the early hours of the 2nd April (World Autism Awareness Day… funny Universe!)…
Another beautiful, healthy and strong big boy! We fell in love all over again and couldn't believe how lucky we were and still are.

I thought I knew what I was in for… we had done it once with Jack, we had practice… we were prepared… but then you took us on a whole other journey to a totally different place… and oh the sights and experiences along the way… experiences like no other. 😉

Thomas Kent, you have filled our world with so many wonderful memories and moments… you have taught me so much about myself and every day you make me want to do better and be better. You remind us about what is important in life and that is not the four walls we live in but who we are within those walls. You have shown us that we should celebrate progress and not perfection and that we all march to the beat of our own drum and do what we do in our own time… it is no 
race and there is no where in particular to get too…

Thomas you add so much colour in a world that is way too beige and I thank God, the Universe and whoever will listen that you chose me for your Mum…
Dad would be so proud of the adult you are today… you have grown through such tough times and what a fine young man you have grown into. We are all so proud of you.

So now you are an adult, and I know how excited you are about that! So here we go into the next chapter of life and the experiences that come with it. 😉 

But first let's celebrate we made it to here! 😉
Reflections
As I reflect on the last 18 years parenting my gorgeous boy with Autism along for the ride and as I then reflect on the years before that I think about the gifts from all the experiences, the highs and the lows…
And of course the greatest gifts are from steepest climbs… and I think back when people said, 'How can you still be so positive when your walls are being smashed in around you, and your husband died etc etc?'… well you see I wasn't always so positive, I got pissed off plenty of times and the way I acted and reacted wasn't always pretty or enlightened, but I did manage to have enough 'faith' that the Universe wasn't out to get me and that we would get through… all things that are 'seen' are first 'unseen'… so just because I couldn't see the light at the end of the tunnel doesn't mean it wasn't there…
A pilot can't always see the horizon, so he trusts the instruments in front of him while knowing the horizon is still there… and so I trusted the instruments of faith, courage, love, trust that the Universe would provide, and a healthy sense of humour to get me to the destination of a better view and a better feeling place… and so we arrive, and so will you…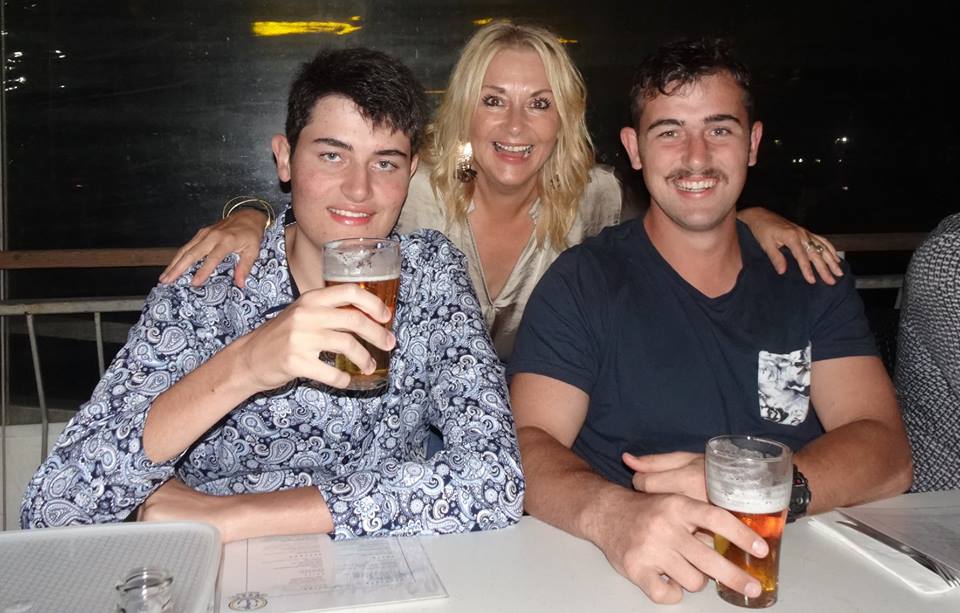 Captain Thomas
Thank you so much Jon Gadsby and Tony Gadsby for this wonderful video celebrating Thomas Kent and his 18 years on this planet!
What an amazing tribute, thank you so much!
Honouring the people who have support us
So as we wrap up this week of celebrating Thomas's 18 years I feel like I need to honour some of the amazing people that have been there along the way… it truly does take a community to raise a child and an amazing community helped me raise mine… and it is even more important with Autism along for the ride.
And the reason I choose to also do it here on this platform and the reason I shared the speeches here is because this community helped… we so often talk about all the negative impact of social media but there is also the positive…so many moments when I felt lonely and lost late at night following a particularly challenging day, and then I would share here and then receive so much love and support from all of you, and believe me that helped… so often I would get a message from one of you telling me you saw Thomas at the shops and you wanted to tell me how well he was moving through the world, the messages from people telling me that me sharing my stories made them feel less alone and that in turn gave me strength and hope…. so thank all of you…
Thanks to my family… the support love and the wonderful family holidays that we have had and continue to have…his relationship with his grandparents is strong and he loves his Aunties and Uncles and adores his cousins… most of them girls and it was these girls that Thomas would first hug! He loves his cousins.
Dear Flash, you being in his life in those early years is a foundation that will forever impact who he is and who he grows into… and the stories we tell about you and who you were will continue to influence Thomas, thank you for the gift of Thomas.
Jacko, what and incredible big brother you are… you have had to absorb and take the worst of the behaviours that come with Autism when it was at its loudest and you did it with a maturity beyond your years and you still do, I am so incredibly proud of the young man you are… and his partner Ree… thank you Ree… Thomas truly adores you and you have always been so committed to developing a strong relationship with Thomas.
Tony and Anne-Marie Gadsby.. you are without a doubt Thomas's 'there' family… Tony became the 'man' in Thomas"s life after Dad died and you all continue to show up in Thomas's life and our life with your love and support, thank you. x And then Jon Gadsby, that video… beyond words, thank you! x Tara Maynard and Darren Maynard… we met and bonded instantly and who knew the journey we would have in front of us! Thanks for the love, laughter and tears we have shared along the way.
To Thomas's school friends, particularly Jake Hockey, Mitchell Kerlin and Tomlin Jones , Jake your speech was beautiful and I so appreciate that all these years on from Grade 1 you still take the time to stay connected with Thomas, you can see how much it means to him…
Jacks mates… you became Thomas's' mates and you took the hugs no matter how uncomfortable and always took the time to include him, even after Jacko left home, some of you would still take the time to come and see Thomas… amazing young men.
And then all of my friends and their families… you all have been there for me, Jack and Thomas, either together or separately in so many different ways… thank you, thank you, thank you.
A special mention to Leah Keating, you are an earth Angel for sure and you and your family showed up with your support when we needed you the most and you still do… thank you! x
And the area is you miss somebody when you do this… because there were the teachers as well…
And then now my lovely Craig and his family also being in and having and impact on Thomas's life..
So to you all, my deepest gratitude… and as we step into the next stage of the 'Adult' gig I know we will still need a community to support us, and I will still want to continue to support my community and tribe, so my heart is open my arms are open and I know for sure the when we are ope