Oh what a day… it was a day that broke my heart, made my heart sing, soothed my soul and challenged my perspective… we laughed, we cried, we sang, we danced and we were inspired by an organisation making a difference… led by an Australian man that empowers women in a culture that is still learning how to do that…
I can not post these photos without sharing some of Peris's story…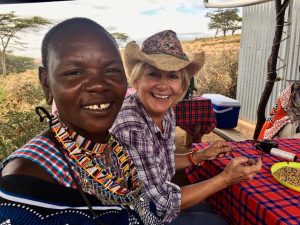 Before the age of 12 she works taking the goats and cows into the fields… she is not educated because she is a girl…
At the age of 12 she is circumcised (the government is working on eliminating this), and so now she is a woman!
She is told to follow a man one day and so she follows him back to his place… his mother takes her in because she is young but then it is revealed she is to marry this man… so she runs away, spends a night in the wild and finds her way back home…
Her father is angry and says she must go… she is in the streets and men take advantage of her… one day she makes her way back home to her Grandma and says she needs help she does not know what is happening to her tummy… she is pregnant… the Grandma fights to keep her home, but once she has her baby she is banished again…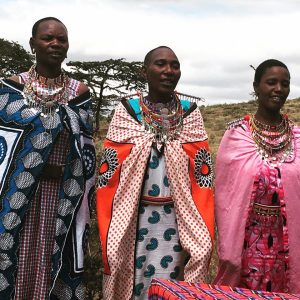 She lives in as hired help but she continues to be abused… two more children.. and then her last pregnancy she is very sick…
She would discover she was HIV positive… she was ready to end her life but with counselling and medication things improved… but once again her family shunned her.. her father tried to get her brothers to kill her because they were scared they would all be infected and so she was alone again.. she took her last child and left the others with the family..
She lived on the street under cardboard, eating from the garbage and then she ran into a friend who listened to her story… she told Peris about 'One Horizon' and how they gave a safe place for women who are HIV positive to go…
Peris got her other children and One Horizon gave them a place to live while they empower Peris with the skills of jewellery making, candle making and sewing… Paris excelled, with the help of One Horizon, and her kids she sold her goods and saved up enough money to buy land…
She went back to her Dad and asked for some of his land… he scoffed at that saying girls do not inherit land… she then proudly said, 'Well how about I buy it!'… he said, 'How you have nothing!' But she did and he was shocked … he was also surprised by how well she looked … and he wanted the money so sold her the land… and then he watched as a truck came to bring building material to build her house… he finally said,'Wow, I can't believe it, you must be a man!'… this is a compliment!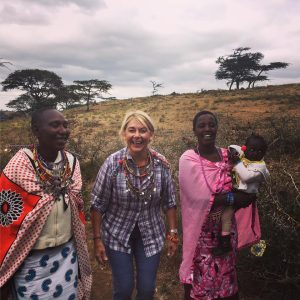 To hear Peris tell her story was incredible… you saw her body language get stronger as she told the story… her pride in showing her around her home (the size of most of our living rooms) was inspiring… her courage and resilience are incredible… and what can be achieved when we just start by giving somebody the gift of believing in them.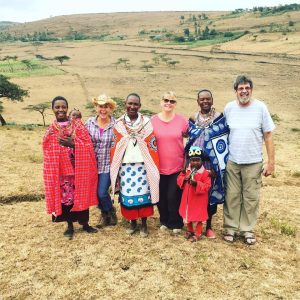 I have shared the short version of her amazing story…
She shared her jewellery making skills with us and her and her friends opened our hearts… such empowered and amazing women… great work Colin and the team at One Horizon… not just giving a hand out but a hand up!
PS I have video of us doing their dance and them doing my dance! Such a wonderful day in every way! They sand as we made jewellery… after so much pain they share so much joy!