Don't Worry BE Happy! Brisbane
June 11, 2021 @ 6:15 pm

-

9:00 pm

$50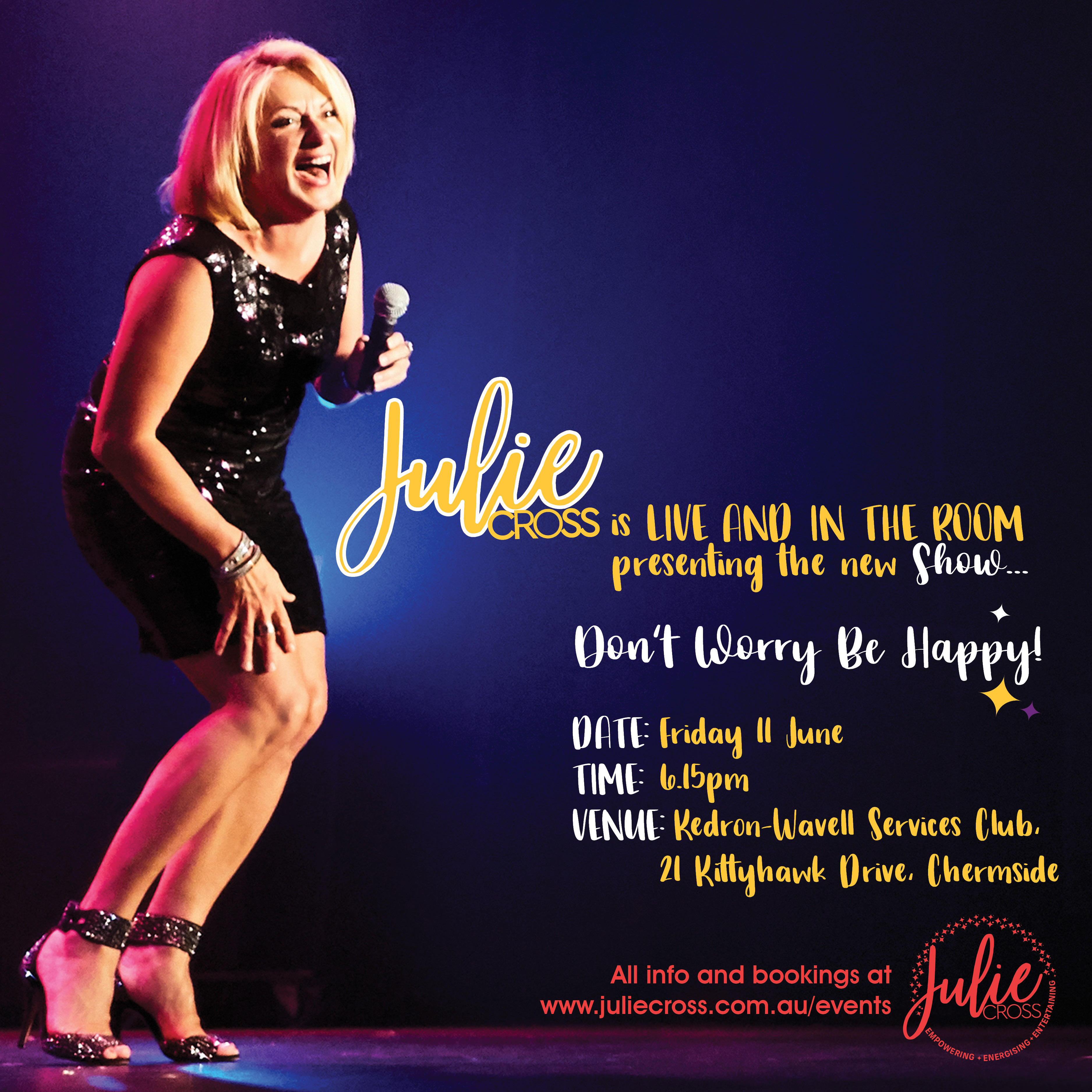 Here is a little SHOW I wrote and you might want to hear it note for note…
Don't Worry BE happy!
I know it is easier said then done and I am not saying that life doesn't bring a whole lot of worries…. But life is also to be celebrated, to be embraced, to be lived, loved and to be experienced and the time to do it is NOW!
In this SHOW (or is it a musical?) Julie takes the audience on an inspiring journey, a journey THROUGH the worries of a pandemic, a journey THROUGH personal challenges… a journey that goes within and THROUGH to finding laughter, joy and peace. Lean on me and let's get through together.
Some brand new stories, some of the old favourites, some music, lots of laughter and a reminder of the strategies and the power we all have to stand up on top of our worries and challenges, be happy and admire the view.
So, grab your girlfriends, grab your hubby's and wives, bring your team and teenagers. In a time where we have been socially and physically distanced it is time to connect and care. (Covid safely of course!)
You can expect it to be inspiring, energising and entertaining. You will leave feeling great about who you are today, knowing you can grow that bit more tomorrow.
Looking forward to seeing you all!