Meet JULIE CROSS, one of the most inspiring keynote speakers in Australia. She combines powerful insights into human behaviour with practical strategies that leaves audiences with powerful tools for living their best life and setting a higher standard in all aspects of their existence.
Whether she's presenting to five or 500, her message resonates on a deep level, enabling her presentations to have residual effect and lasting impact.
Affectionately known as 'sparkles', Julie is not just a high energy speaker with a few shiny soundbites. She's is able to connect her message of inspiration, motivation and practical personal development at all levels of business — from corporate CEOs to Childcare Assistants and everything in between.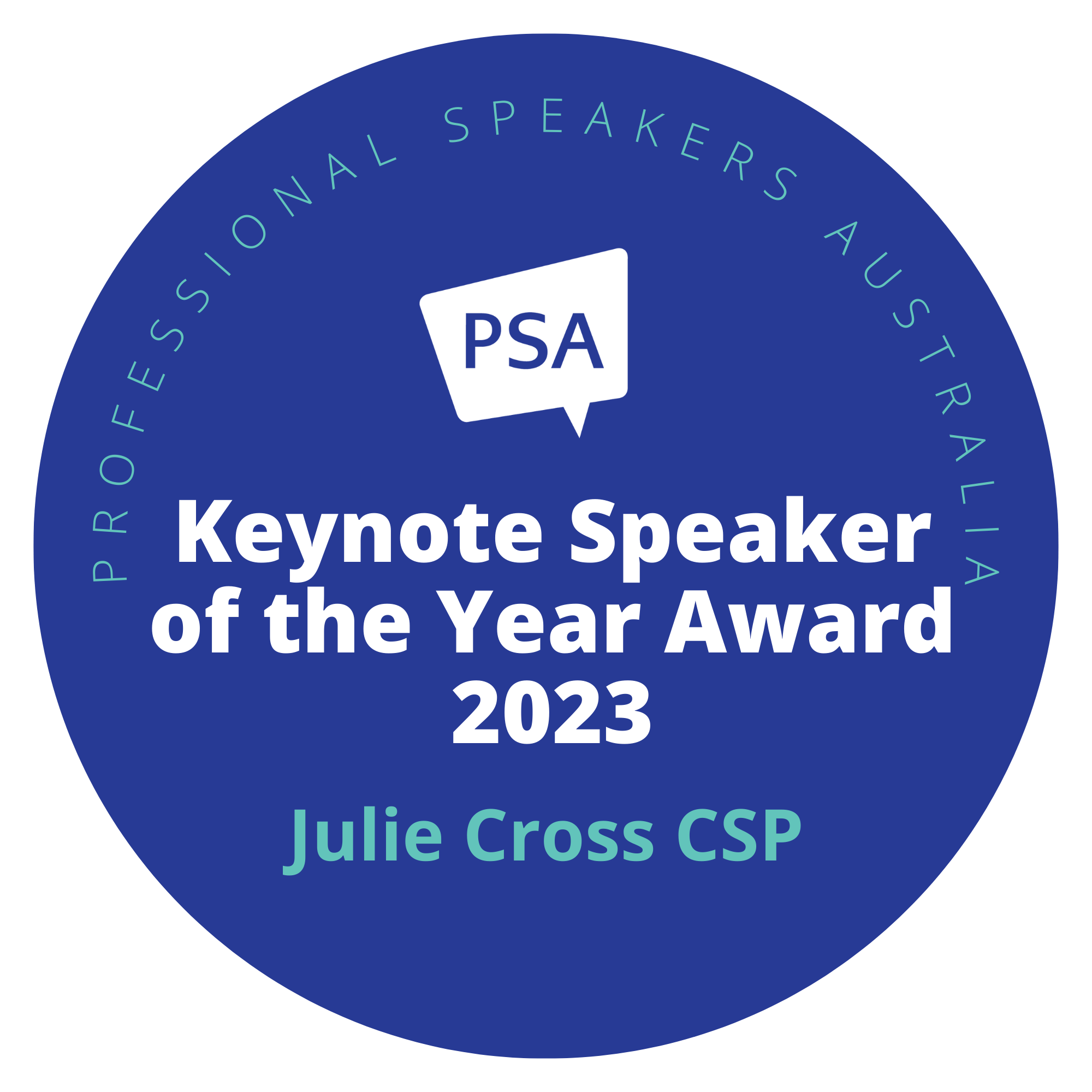 It's not what happens to us, it's what we choose to do with it that truly matter
JULIE CROSS
Julie Cross is a force of nature. She presented at our international conference to a room full of leading business owners and she had them on the edge of their seats for over an hour. The standing ovation she received says it all.
Dale Beaumont, Business Blueprint
Julie's story is an emotional one that will have you laughing and crying and sometimes your laughing that hard that you're crying as well. She is a masterful storyteller who weaves into her messages valuable lessons for all of us who have to step up and lead which we all do at some point in time.
Peter Baines, Founder & Managing Director, Hands Group
Showreel
Why does your conference need a Motivational Speaker