There was an article was in the paper a few weeks ago…. I don't read the paper or listen to the news much these days, but saw this article about how we are not growing resilient children anymore and it was one of the most sensible things I have read for some time…and then I caught a glimpse of a news report the other day about some schools closing down, but the report was more about how the children were reacting… And then a chat with my Mum about it yesterday and I got to thinking again…. whether the schools should close it not is not what this post is about, what this is about is how the report, parents and social workers etc handled it….
We heard about how the children were crying and traumatised, about the effects on the children emotionally etc etc…. Seriously!!!
The village wasn't bombed…. A school closed down!
Why aren't we saying to these children, it is ok to be sad and a bit scared…but it will all work out ok, you can handle this, I believe in you and I know you will be just fine…in fact you may look back and say it was the best thing ever.
Because it is these same children that will grow up and have to handle life… job changes, workplace closures, natural disasters, financial losses, death, grief…and how do we expect them to cope if we aren't going to empower them to cope with adversity, change and loss!?
Resilience is not something you get given to you on your 18th birthday; it is an emotional muscle that develops and gets strong through use!
And it's one of the greatest gifts we can give our children, because to some degree happiness relies on it, because you can be sure times won't always be good and change is constant.
Let's empower our children to believe in themselves and know they can handle it, but still give them a soft place to fall when they miss and a hand UP to begin again.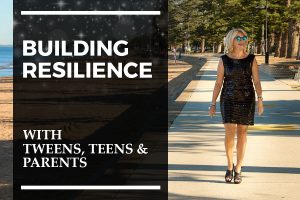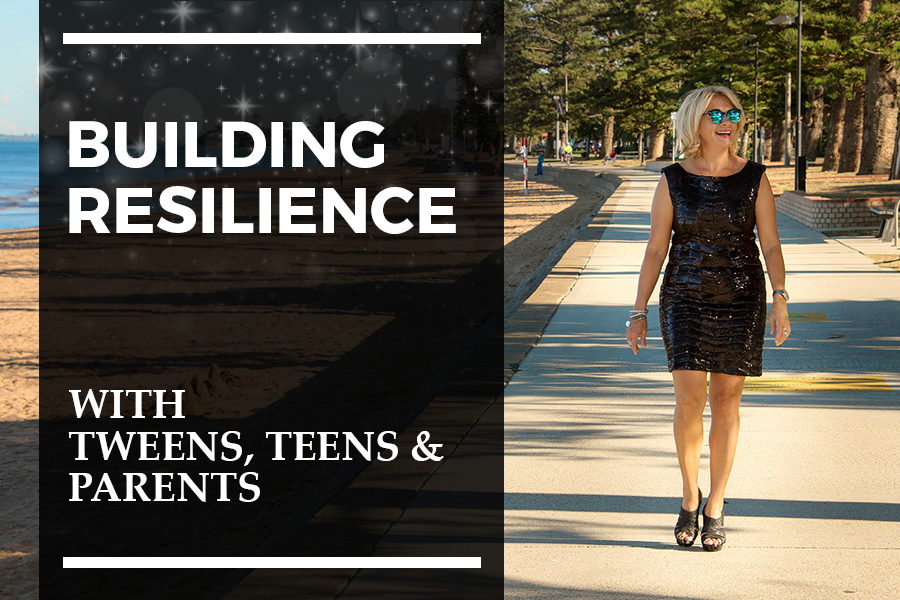 Bookings for my events 'Building Resilience for tweens, Teens and their Parents' at…
Enough talking, let's take some action here.
Date: 22 May 2018
Location: Suttons Beach Pavilion, Moreton Bay
Get your tickets now!
Date: 5 June 2018
Location: Townsville Brothers Leagues Club, Kirwan
Get your tickets now!