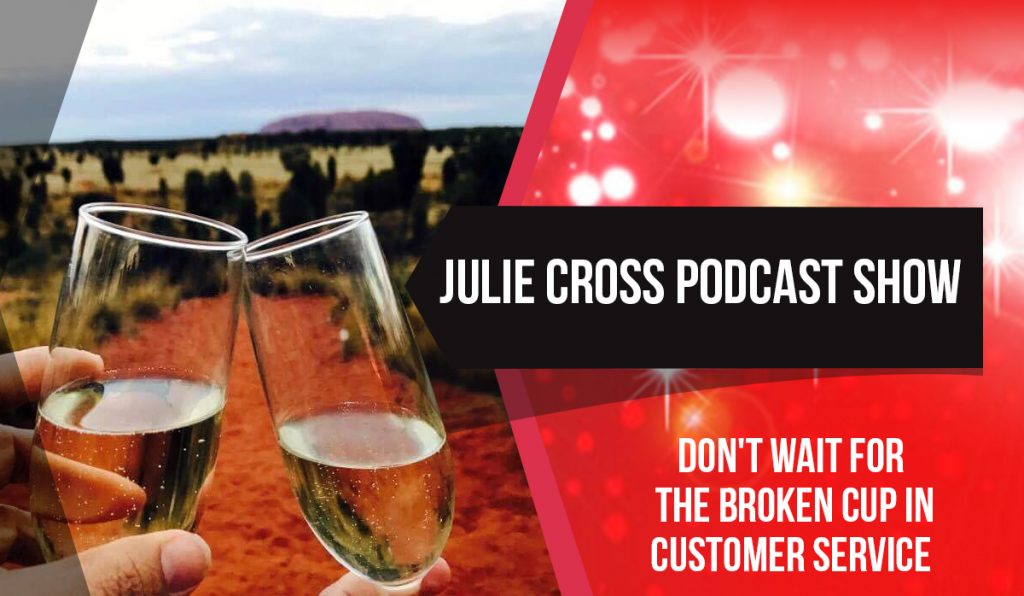 Don't wait for the broken cup in customer service…WAKE UP!
Enjoy the show? Make sure to subscribe to my podcast on iTunes here
You know, you might have noticed that I'm very passionate about customer service.
I was at a coffee shop the other day, and I swear everyone was walking around half dead.
There was just no atmosphere in the place.
The girl was routine, she didn't make eye contact, she's so busy pressing buttons.
When I ordered the coffee, she still hasn't looked at me.
There was no smile, there was no energy in the place. I just sat down and started looking around and think, "Oh my gosh. Really?"
Then one of the staff members broke a cup. It landed on the floor and smashed, and suddenly we had atmosphere.
People are chatting to each other, team members having a go with each other.
Customers are getting involved, and suddenly we had atmosphere.
Everyone was alive all of a sudden.
You know, what I learned about this is don't wait for the broken cup to create that kind of service and energy.
Wake up, people! Wake up!
You don't need a broken cup to be doing that.
There should have been energy and connection happening before that. So let us wake up out there! Move through life with some enthusiasm and energy and passion, and look at the difference that you make in the people's lives around you.
So, yeah the message is, "Wake up!"