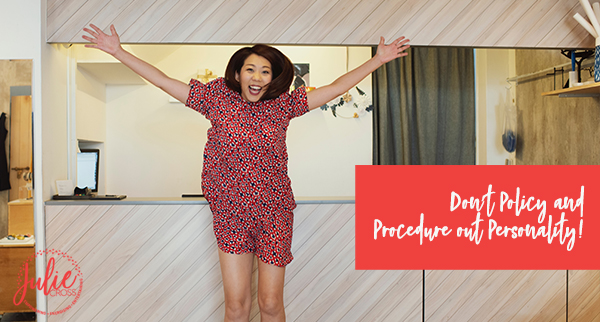 Yes, we need policy and procedures, of course we do. It is how we maintain standards, duplicate good business practices on multiple sites and have a benchmark for training staff members.
However, let us make sure that we don't policy and procedure out the personality from your business. It is the personality of your business that will entice me to walk into your door, the energy and vibrancy that I feel as I go past and glance in. People create that. People who are empowered up and inspired to bring the best of themselves and their unique personalities to work with them.
Our customer service advantage looks at us every morning in the mirror… it is us, it is the value that we personally add to every transaction and interaction that will inspire our customers to do business with us and continue too. The unique value that an individual brings to an interaction with a customer is the one thing that your competition cannot copy or undercut on price.
Because there is nobody else like us in the whole world, so when I am adding the best of 'me' that is hard to duplicate.
We also need to empower staff to think outside of the policy and procedures, encourage them to use that not so common, common-sense.  Rules are meant to serve, not to enslave and if we have team members to scared to think outside of the rules and policy then we have opportunities being missed where we could be really delighting our customers.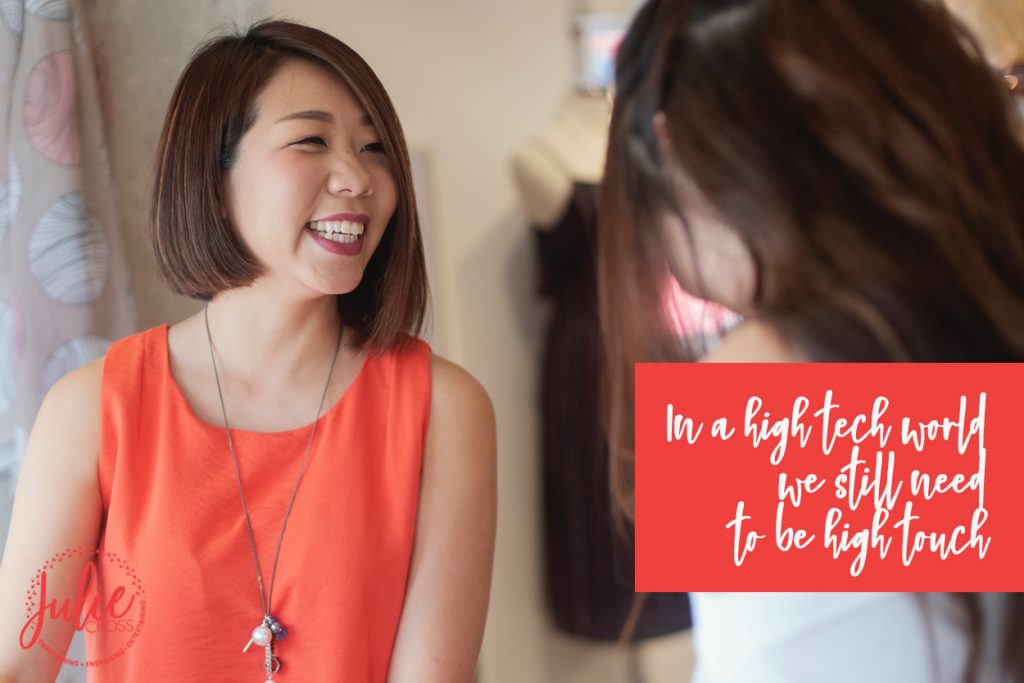 You can spend all the money you like on the best Policy and Procedure Manuals, you can have the best technology and the most advance computer systems, you can have the highest quality products available and the showiest of show rooms, but if I walk in the door and nobody smiles at me and connects with me then you missed it and you have lost me already.
In a high tech world we still need to be high touch.
So, let us encourage the colourful personalities to come to work and add value to, in and around our policy and procedures.