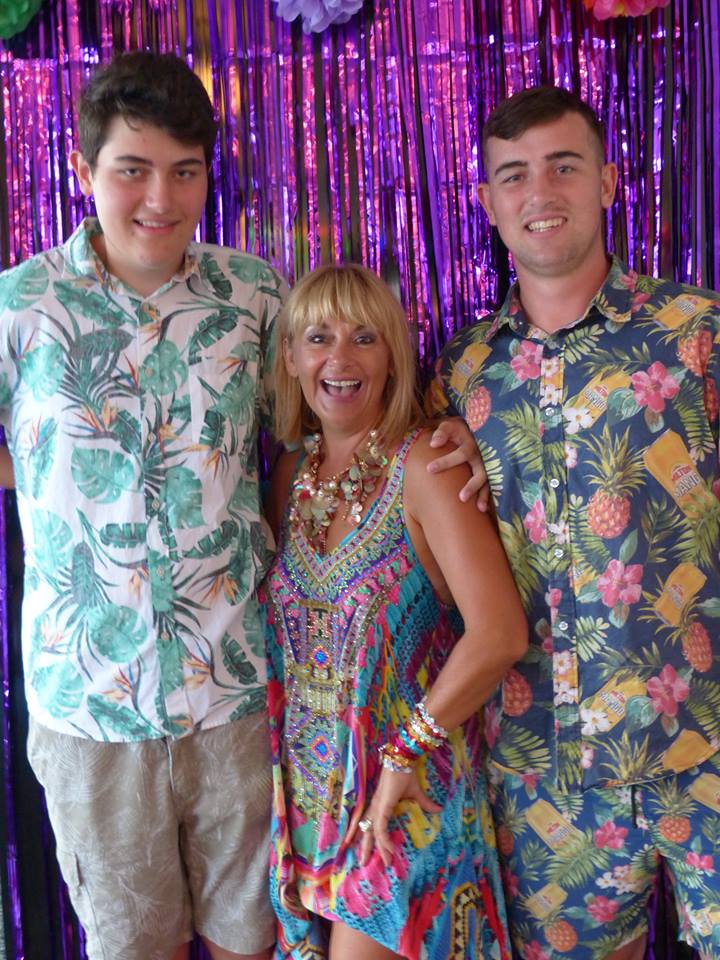 Feeling a little bit lost… maybe a beginning of a new year thing… maybe a who am I now that I am 50, lol… or maybe it is a whats next for me or maybe menopause… lol… or maybe the blue moon… maybe I see Jacko doing so well, doing so great at his 'life' out in the world… Thomas getting more independent, needing me less… and I am wondering what is next for me, still on my own.
Anyway my energy was a little low and then I went to meet Thomas at the Coffee Club and the Manager and Thomas support worker came and spoke to me…
They told me how well he continues to do, how proud they are of him, how much everybody loves him and the customers look forward to seeing him. They went on to say he was the model employee and how his favourite place to be was out serving and connecting to the customers…
So, tears welled up as the Universe whispered, 'I know you are feeling a little lost, but while you are there take a moment to reflect on the two beautiful young men you have raised through so much adversity, and, on your own for most of the journey… the most important job in the world and they turned out exactly as you hoped they would, strong but gentle… caring and independent… yep you did good'
So, I will take that and as I find my way back to where I am going knowing that great things have already been achieved from where we all have been as a family. And that's a better feeling place already.