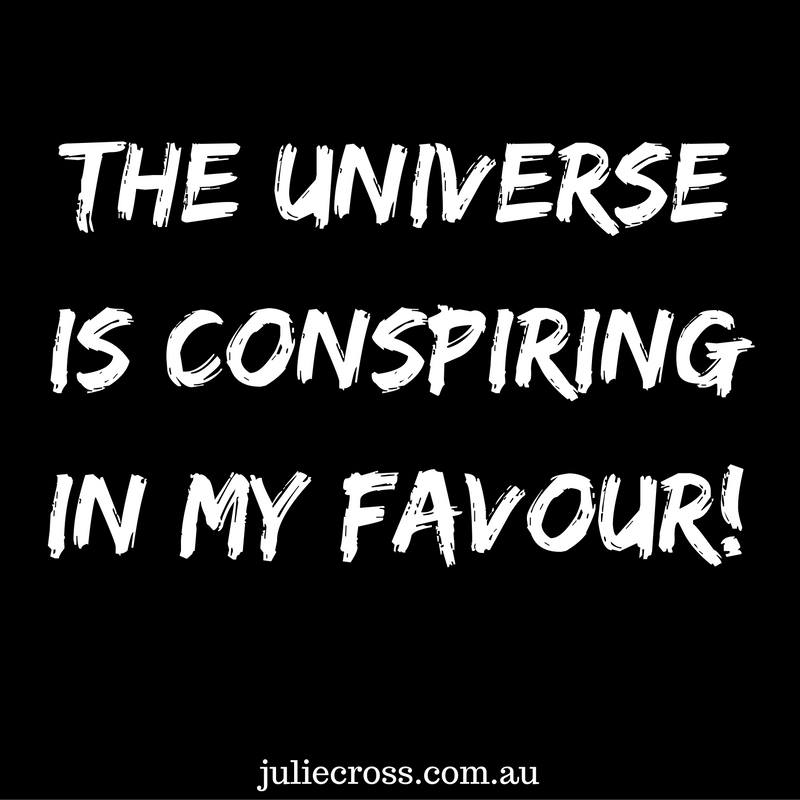 Marianne Williamson says that we are way to tolerant of letting our thoughts wander… muscle up, grab that thoughts and make sure they are serving you.
I was stopped at a red light and noticed a perfect car park at the other side…. before I could get to it somebody else got it… but then as I moved through the light another car left and I got an even more perfect car park… a moment like that has me punching the air and celebrating the perfection!
And we you do that, celebrate the little things that are working, then you will attract more and notice more… so often we are noticing when 'life' isn't working and then miss when it is… and when you celebrate what is working your energy lifts, you feel better and life looks better.
When my son Jack left home to jin the Army he had to go to Albury for about 18 months… now previous to him being there, I had never had to go to Albury for work, not once in 20 years… well in the time he was there I had two paid reasons to go to Albury… that is the Universe working in my favour and supporting me… I call that a Miracle, I celebrate it and therefor attract more of those moments into my life.
Somebody asked me recently, "Julie, how come you get all those little miracles?"…. but you seed I don't get anymore then you, I simply notice them, celebrate them and so
call forth more of them.
Grab that thinking, muscle up and make great things happen, you deserve it.