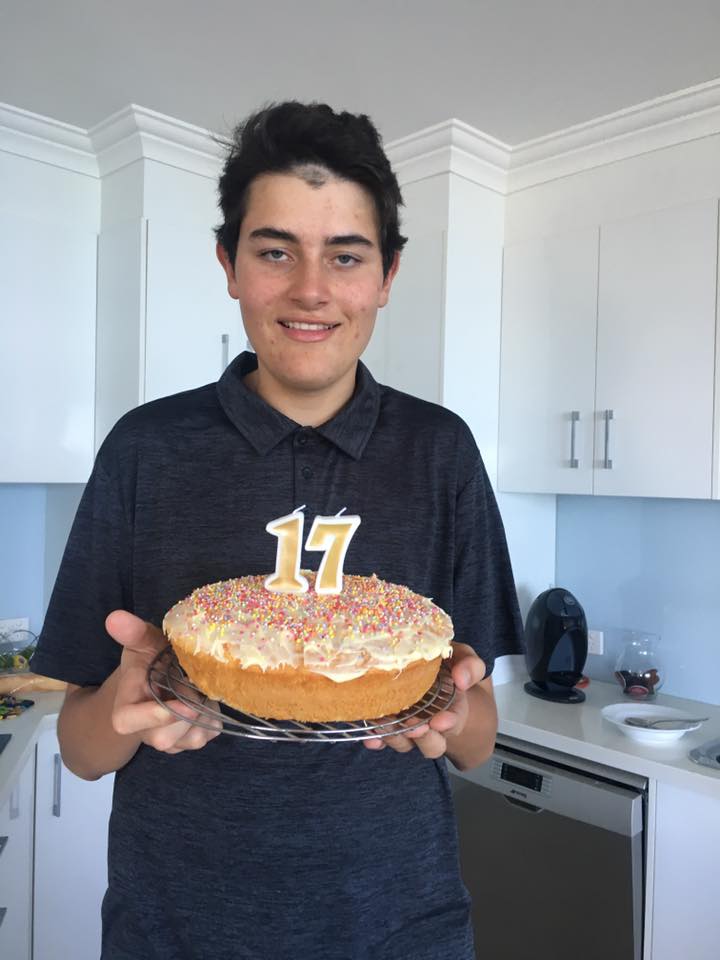 In true Thomas style he went and bought his cake, made, decorated it and bought his candles for it… he bought his birthday balloons too and we celebrated with him.
If you had told me when Tom was 2 or 3 or 9 that Thomas would be achieving what he is today at 17 I would have had a lot of trouble believing it… but here he is doing so much more than I could have imagined… so if you are at the beginning of the journey that is Autism, please know there is hope!
And of course the irony is not lost on me that Thomas's birthday coincides with Autism Awareness Day! 
And I am not sure what he has done to that bit of hair in the front!