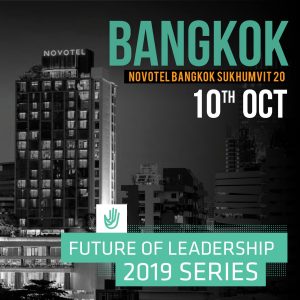 Future of Leadership
Have you got your tickets yet to this year's Future of Leadership? This 1-day seminar will change the way you work, the way you feel and the way you think.
I will be Speaking in Newcastle, Auckland, Wellington & Bangkok!
Event details
Starts From:
Wellington: 17 Sept, 2019
Auckland: 19 Sept, 2019
Bangkok: 10 Oct, 2019
Book Your Tickets at your Location : https://www.futureofleadership.com.au/#register
Rural Women Unite Ladies Luncheon
Planning is underway for our next luncheon event in Rockhampton, and we are beyond excited!!
Julie Cross will be joining us on the day, so be sure to spread the word and start rallying up your girlfriends for a day of fun, food, friends and festivities 💕
Grab your gal pals and head to the "Shearing Shed" Rockhampton Heritage Village for a day of laughter, delicious food, shopping, champagne and great company.
Guest speaker Julie Cross will have you wanting more and will leave you totally inspired.
Sip your champers on arrival as you browse the pop-up market stalls joining us on the day.
A sumptuous two course lunch will be served, and a huge multi-draw raffle will be held with all proceeds going to "Virtual Psychologist for Farmers".
Event details
When:On Saturday 19 October 2019 at 10:30am
Where:The Shearing Shed" Rockhampton Heritage Village
Boundary Road, Parkhurst, Queensland 4702
Book Your Table here: https://www.trybooking.com/book/event
---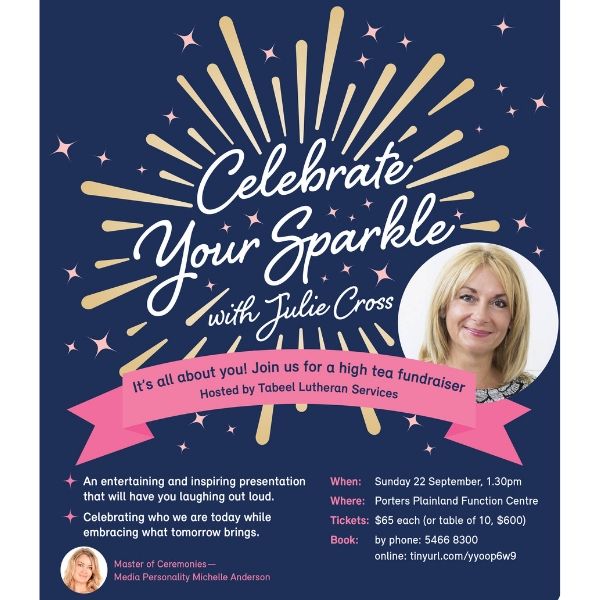 It's All About You! Celebrating your sparkle with Julie Cross
Get ready to be inspired and empowered!
Enjoy an afternoon high tea fundraiser, hosted by Lutheran Services – Tabeel Aged Care Laidley is an event not to be missed.
What can you expect?
Spectacular High Tea with Champagne on arrival
An entertaining and Inspiring presentation that will have you laughing out loud!
Celebrating who we are today while embracing what tomorrow brings.
Maintaining our sense of humour and hope through the worst times so we may discover the best times.
Master of Ceremonies will be Radio Personality Michelle Anderson.
Tickets are available for $65 Each or a table of 10 for $600
Join us the Porters Plainland Function Centre
Thanks to all of our Sponsors!